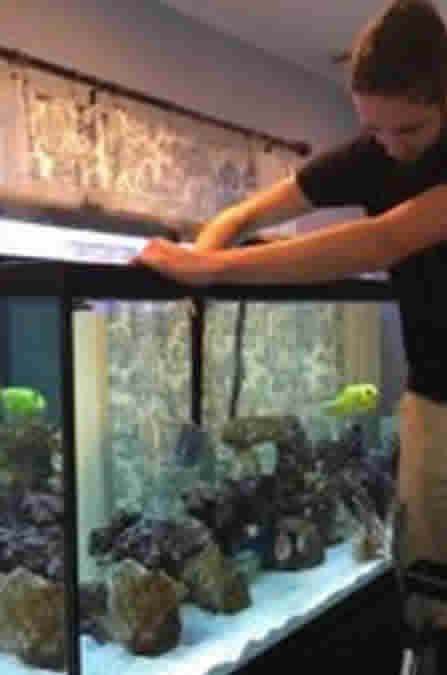 Aquarium Maintenance
Our maintenance services allow you to have an aquarium in your home and leave the cleaning, medicating, chemistry and biology to the experts!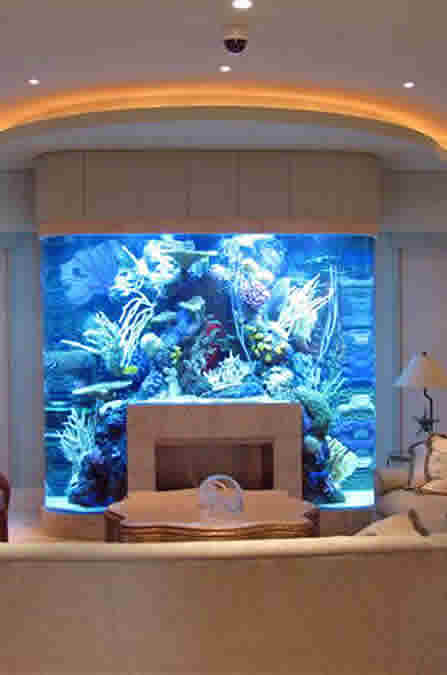 Custom Made
Aquariums made to your specifications, your design and your taste. We custom build aquariums for your homes, offices and holiday homes.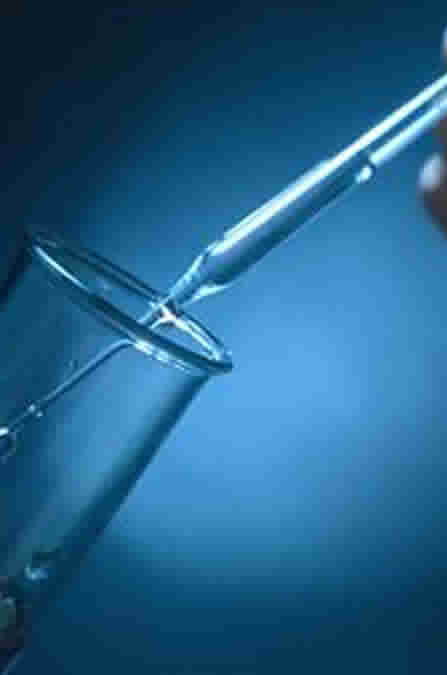 Water Testing
Bring a sample of your water to the experts and we can let you know within hours if your aquarium has any issues with its chemical levels.
Live Fish
We stock a large variety of Live Fish in our pet supermarket aquariums. From begginer fish that require little care to fish for advanced aquarium hobbyists.
Our Aquarium services allow you to enjoy owning an aquarium and let us take care of all the hard work and inconvenience.
Many of our clients enjoy owning an aquarium in their home, office or work place but simply do not have the time to care for it. Our trained staff can visit you as often as required to clean, water test and maintain your aquarium. With our aquarium services in Limassol & Nicosia you will be kept up to date with what work has been carried out on your aquarium. You will also have the chance to stock up on the latest arrivals of Live Fish at a discounted rate!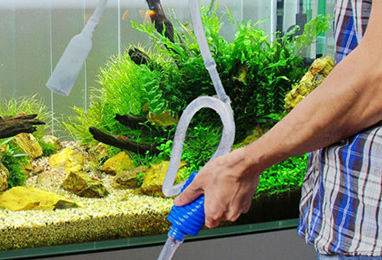 AQUARIUM MAINTENANCE
1
CONSULTATION
We visit your home for a free consultation and go over exactly what will be needed.
2
MAINTENANCE
On a regular bases our team visits your home and keeps your aquariums cleaned and in great condition.
3
TREATMENT
We communicate with you to ensure you understand exactly what work has been carried out and treat any issues that may arise.
Combine with our Live Fish delivery with reduced rates! Your Favorite Fish to your door!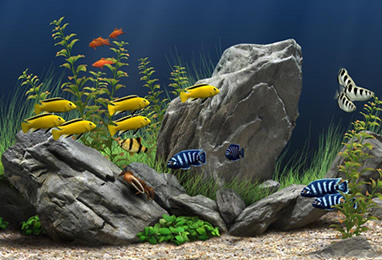 LIVE FISH DELIVERY
1
CATALOGUE
We will keep you updated with messages and Facebook posts so you know of our new arrivals.
2
TAKE YOUR PICK
Choose which Live Fish you like and would like to add to your aquarium.
3
DELIVERY
We deliver your new pets straight to your aquarium and help you place them in their new home.
Combine with our water testing service to ensure there'll be no issues!